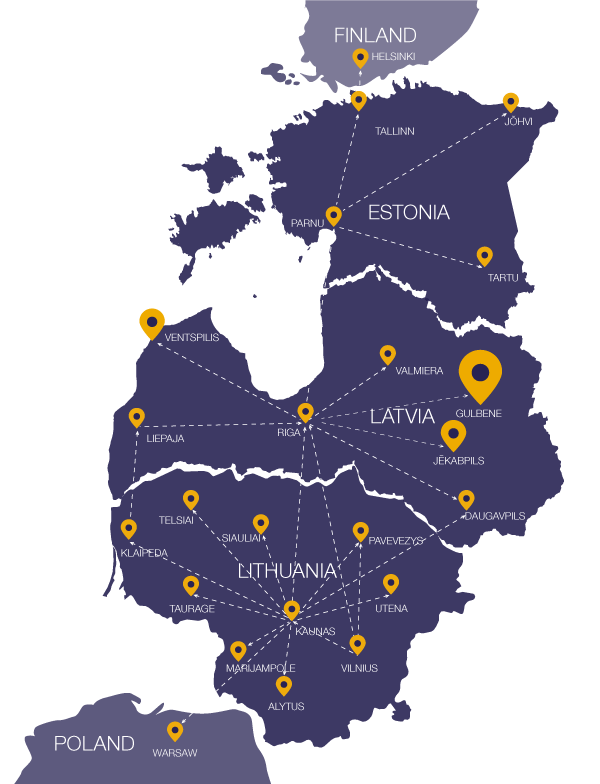 VENIPAK, one of the largest fast parcel delivery service providers in the Baltics, is pleased to announce the opening of its new parcel sorting terminals in Latvia: 13 August – in the town of GULBENE, 1 September – in Jēkabpils, and 10 October – in Ventspils. Following the opening of these terminals, there will be 7 parcel sorting terminals in the strategic towns in Latvia.
VENIPAK clients both in Latvia and the entire region will feel the benefit of the new terminals, because the carriage of parcels will become even more efficient.
The new terminals will expedite deliveries not only in Latvia, but also in the Baltic countries.
The investment in infrastructure will considerably contribute to the optimisation of the entire network in the Baltics, reduce parcel delivery times, and ensure more efficient parcel logistics.