2021 starts with some good news. We are announcing the AVIA service to help your parcel reach the destination even faster and safer.
Air freight is one of the fastest-growing modes of transport, so the AVIA service is a big and exciting step for us. We believe that it will be a very effective and convenient service among our customers because of some obvious advantages it has to offer: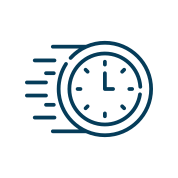 Air freight is the fastest mode of shipping. It is often the best solution to cover a long distance in a short time;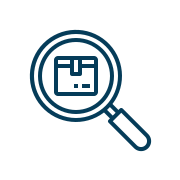 Because of a strict schedule, air freight departures and arrivals are carried out with great precision, making it easy to track the shipments. It is a reliable shipping alternative since the cargo is rarely delayed and the likelihood of a lost shipment is extremely low;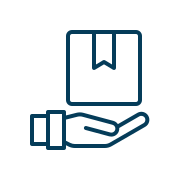 Air freight is very suitable for valuable cargo as it is one of the safest modes of transport. It is very unlikely that the shipment will be damaged on the way.
To make the whole AVIA process simple and fluid, we provide the following services:

EXPORT SHIPPING
We offer air freight from the Baltic states and major European airports to China and the USA, among others. The shipment of cargo over 100 kg takes about 8 days via the ECONOMY service and 2-5 days via EXPRESS;
We value your time, so we will collect local cargo and deliver it to the airport terminals ourselves;
If necessary, we can repack and prepare the cargo for transportation to ensure maximum protection;
Because of our close partnership with the airlines, we can prepare Air Waybill and export declaration for you.

IMPORT SHIPPING
We offer air freight from China, the USA, and other countries directly to the Baltic states or via major European airports. The shipment of cargo over 100 kg takes about 7-10 days via the ECONOMY service and 2-5 days via EXPRESS;
We will make all import arrangements and coordinate fiscal import in Germany when VAT is paid in Lithuania, if necessary;
Thanks to our active and fast logistics operation in the Baltic states, we can take care of your cargo delivery and distribution in Lithuania, Estonia, and Latvia;
We offer a service package for long-term storage, repacking, and delivery to the recipients.
We want to take full care of our customers and that is why we strive to ensure you will find all the necessary services in one place. At the moment, these are the services that will save your time when choosing air freight via Venipak:
Air freight service between third parties;
Transportation of dangerous goods, temperature-controlled, and oversized cargo;
Preparation of dangerous goods for shipping;
Certification of International Air Transport Association (IATA);
Customer support in our China and USA offices to quickly resolve any issues that may arise during shipment.
This year, we feel like soaring through the air and we hope you will join the flight!