According to a survey conducted by the international parcel delivery company Venipak in Latvia, for 45% of the respondents the location of parcel locker is the most important factor when choosing a parcel service provider, outweighing the delivery time and price of the service.
In a survey of over 1,000 respondents, the speed of parcel delivery was the second most important factor (mentioned by 22%) and although so far costs have been significant, this survey found that only 18% of respondents considered this an important condition.
The speed of parcel delivery is more important for younger people under 29 years of age, which was chosen by 32% of respondents, in contrast to other age groups, which chose this answer much less often.
As in recent years the number of parcel terminals in the Baltics has grown significantly, so unsurprisingly only 8% of the Latvian population indicated that they had never used parcel services. Interestingly, of people aged 18 to 39 stated only 3% had never used a parcel terminal, but older people aged 60 to 74 had chosen this answer much more often – in 15% of cases.
"Since the start of the pandemic, the number of parcel terminals across Europe has increased significantly as online shopping has become more popular due to various restrictions in stores, which means that delivery services are also becoming more in demand. Starting from 2022, Venipak will introduce a network of 150 parcel machines in Estonia, entering the market with innovative contactless machines where parcels can be retrieved with a QR code," said Justas Šablinskas, CEO of Venipak.
Venipak forecasts an increase in parcel deliveries of about 30% this year. Market analysts predict further growth in the e-commerce market and continued interest in online shopping, which is why the parcel company expects rapid growth in the retail segment.
Venipak Group's 2021 H1 sales were about 25 million euros, an annual increase of about 40%.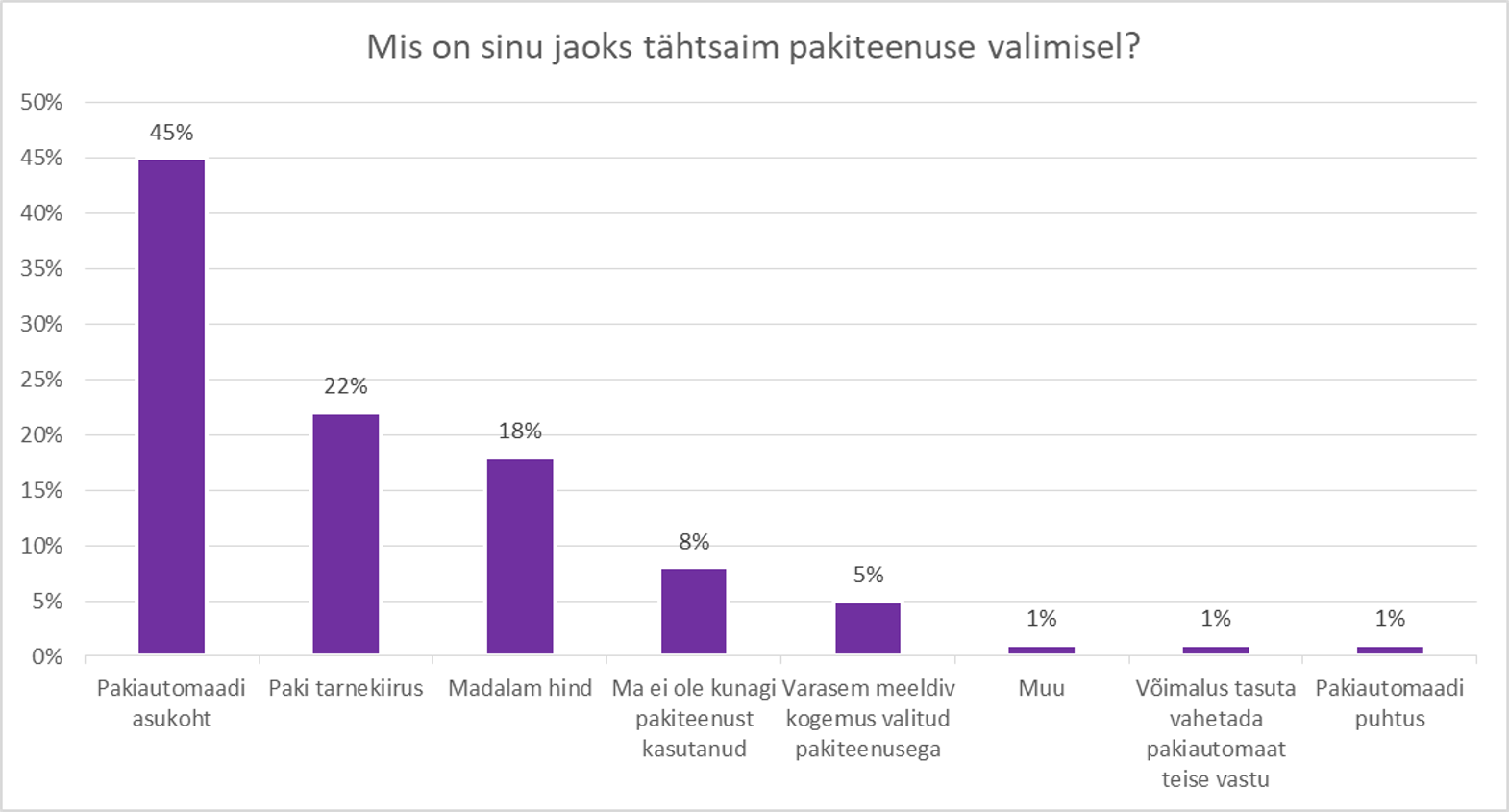 Data: Venipak survey in Latvia, 2021